Steve is a founder member of the band along with Hugh who he's known since moving to Cumbria in the 1970's. In those days he was a solo singer/songwriter/guitarist and got to know Hugh at The Brewery Folk Club in Kendal and playing and singing at a weekly session at The Crown at High Newton. When Tumbling Tom started out he played mainly melodeon but is now the band's guitarist. He provides danceable rhythms to underpin the melodies from Hugh and Fiona and also takes the lead on some tunes. His aim is to help achieve TT's mission in life to play music that makes audiences want to get up and dance. Possibly the biggest influence on Steve's playing style came from listening to the various incarnations of Tiger Moth and Edward The Second (later EII), with their combination of English dance music, reggae and West African rhythms.

Steve also played guitar in Nododo where he reinforced his love of 'world', especially African, music. Nododo played the WOMAD festival in Morecambe and since then he's been a big WOMAD fan and has been to loads of festivals and seen lots of world class bands and musicians – Manu Dibango, Robert Plant, Tiger Moth, Kanda Bongo Man, Kepa Junkera, Airto Moreira etc. etc. Nododo have recently reformed as N'DOdo - look out world!

On stage Steve plays his trusty blue US Fender Strat Plus and a Musicman Silhouette. He also has a K.Yairi acoustic/electric guitar, a treasured 40 year old Yamaha FG180 acoustic guitar, and a bunch of modern and vintage melodeons/diatonic accordeons. You can catch some of his playing and singing on YouTube

As well as playing music, Steve is keen on tai chi and related internal martial arts, the outdoors, cricket – especially via Test Match Special - and lots of reading. He lives in Troutbeck Bridge with Ruth and they have 2 grown up kids who live in the Netherlands and Tokyo.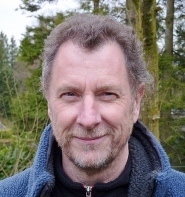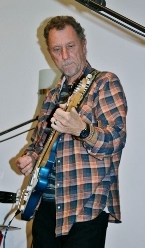 Steve - Rhythm and lead guitars


Meet the Band - Steve